Nutritional Supplements: Juice Plus+ Review
Nutritional Supplements: Juice Plus+Review
It is 2020, there is is a worldwide pandemic (whether you believe the news are not, people need to get healthy!) and everyone is looking for the next best thing to boost their immune systems!  Luckily, my family and I have been using a product for over 15 years that does just that.  It is all natural, simple to take, and is backed by over 35 clinical research studies!  So let's start talking about how to get healthy and dig deep in this Juice Plus+ Review!
First an Overview
If you have not heard of Juice Plus+ before, it has been on the market for over 25 years! With that kind of longevity, comes great research and a product that has withstood the test of time!  And best of all, it is just 100% organic fruits and vegetables.  No added bi-products or preservatives added.
Products Juice Plus+ Offers
There are three MAIN products that assist with overall health I would like to share with you.  They are:
In this article we are going to focus on the Fruit, Vegetable and Berry blend products.  They are a staple in my families diet and have been for almost two decades!
What Does it Mean When We Talk About RESEARCH?
Many products have all sorts of "claims" when it comes to research.  However, if you look at the fine print, most of them are not published or have an extremely small focus group.  These aren't necessarily "red flags" but I do take my research seriously.  So when looking into nutritional products, I make sure they have the following research qualifications:
Juice Plus+ not only has numerous clinical research studies done on their products, but they have 35 that are published in peer reviewed journals.  That is impressive!  Especially for a product that is not required to have FDA approval.
Research Results
What might the research tell us about the products?  I will give you a brief overview.  Here is just some of what the research has proven!
If you would like to see more about the clinical research and the medical journals that have published these studies, CLICK HERE!
My Experience Taking Juice Plus+
As I said previously, my family and I have been taking these products for over 15 years.  And I will be the first to admit, I was very skeptical when we first started on the program.  It was my husband who insisted we make the purchase.  And I am glad we did!  After about 4-6 months taking the products consistently, I noticed my kids were not getting sick as often.  At a young age I got arthritis.  I rarely have flair-ups.  My seasonal allergies have been significantly reduced and I cannot remember the last time I have been sick with a cold or flu, my immune system is working!
But again, that is my experience.  And as with all products, consistency is key.  If you are not serious about getting your health in order and taking the products, then don't spend the money.  Additonally, nothing works overnight.  It will take a couple months for you to start feeling better.  Or maybe you already feel good, but want a healthier lifestyle.  You may not feel diferrent at all, but I assure you, your body WILL thank you for it!
And please remember, everything is about balance.  So get a good nights sleep, excercise regularly and avoid processed foods as much as possible.  And if you can kick refined sugar and caffiene from your diet, even better!
What's in Juice Plus+?  Fruits and vegetables.  It is vegan, gluten free and nothing but whole food goodness!  Exactly what nature intended for us.  And this is not a product to replace the fruits and veggies you currently eat.  This is to help BRIDGE THE GAP between what you should eat and what you are eating.  Nothing more, nothing less.  As Juice Plus+ says "We leave the rest to Mother Nature-no hype required"!
Below is a list of ingredients!  100% natural and all organic!
Is Juice Plus+ Affordable For a Family?
YES IT IS!  Juice Plus has a wonderful program that provides chewables or capsules FREE to any child from the age of 4 and up for 4 years, with a paying adult.  In other words, if a parent purchases the Fruit and Vegetable blend for themselves, they can get their child for FREE for 4 years!  If this is of interest to you, please contact me at [email protected] and I will get you set up!  I love assisting families improve their overall health!
How Do I Sign Up?
That is easy!  Click on the picture below of the product you are interested in purchasing and it will direct you to the website! Juice Plus+ also provides a 4 month payment option to make it even more affordable.  What that means is, you receive your 4 months of product up front and make 4 equal payments!  Don't want a payment?  That is ok too, choose the pay in full option and save a little money!
This post is all about my experience and recommendation of Juice Plus+.  All the opinions are my own. I do hope you found my Juice Plus+ Review helpful!  I do firmly believe that if you are going to purchase a product for your overall health, buy the one that has research to back it up! If you are looking for protein shakes, Juice Plus+ has those too!  In chocolate and vanilla and they are delicious!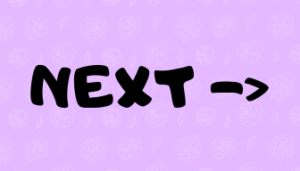 More importantly, thank you for spending your time here at Colorado Kelly!

  

I love having you here and appreciate everyone that comes to visit and look forward to having you come back soon!
*This post may contain affiliate links! That means, I may get a commission at no additional cost to you!  I do not recommend any products/services that I don't use and love myself!
Kelly is passionate about helping people feel beautiful from the inside out!She also loves helping people create thriving at home businesses!If you are interested in learning more about Kelly's journey
CLICK HERE
!
Stay in Touch
Subscribe to our email list to receive thoughtful, genuine content from Colorado Kelly! You'll also be entered into a free monthly giveaway worth $75!
This content was originally published here.